Commander
Lt/C Tom Graham, N
Email Tom or call 252-946-7632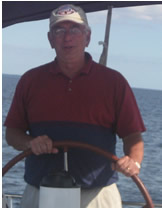 Executive Officer
Bill Templeton
Email Bill or call 252-833-4557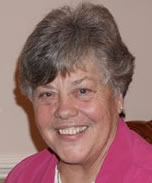 Administrative Officer
Kay Graham
Email Kay or call 252-946-7632
Educational Officer
Kelly Adams
Email Kelly or call 252-561-6995
Secretary
Lt/C Janet Neckyfarrow,P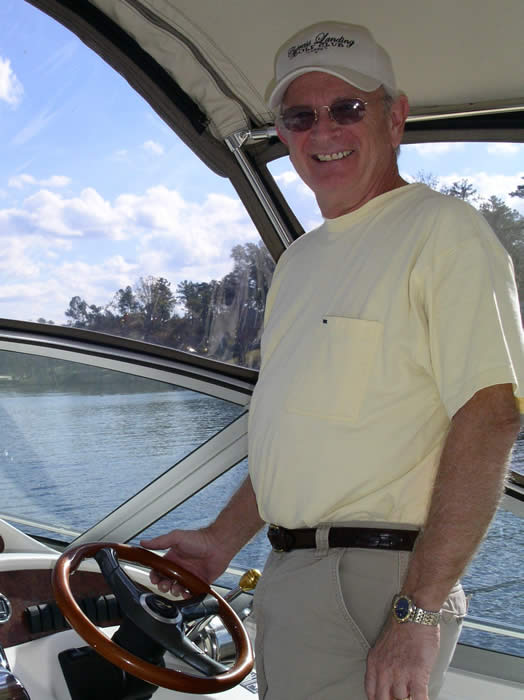 Treasurer
Lt/C Bob Young
Email Bob or call 252-946-7853

Commanders Message…
Welcome to the Pamlico Sail and Power Squadron Website
We are very proud of our award winning site and hope you will take time to explore it fully. It has been designed to provide important information to both Pamlico Sail & Power Squadron (PSPS) members and perspective members who want to know more about our Squadron.
Our organization has three primary objectives: boating education, community service, and enjoying the friendship and camaraderie of our fellow members. I invite you to browse through the various areas of our website and see the variety of activities we undertake to achieve our objectives.
Under the "About PSPS" tab you will find not only our current Bridge Members, but also an organizational chart showing the various committees with some of the individual members that contribute so much to our success.
Our Education program for the Recreational Boater is unique. Our basic boating course, the American Boating Course (ABC), has been developed in conjunction with state boating safety agencies responsible for boater education. It is approved by the National Association of State Boating Law Administrators (NASBLA), and is recognized by the U.S. Coast Guard. Our advanced courses are Seamanship, Piloting, Advanced Piloting, Junior Navigation, and Navigation. They are intended to provide a progression of training that allows for the safe navigation of inland, coastal and off shore waters.

In addition to advanced courses, there is an array of elective courses offered periodically. These courses cover such subjects as Marine Electrical Systems, Communications, Electronic Navigation, Weather, Engine Maintenance, Sail, and Cruise Planning. In addition to the courses offered, periodically one-day seminars, chosen from a list of over 20 subjects are held. Some of our recent presentations include Trailering, Anchoring, Marine Radar and Rules of the Road. Essentially there is no aspect of boating that we do not cover in our education program. Participation in our education programs will not only make you a safer boater but also give you the confidence to enjoy boating even more.
A review of our Civic Service section will give you an idea of the many activities our member volunteers undertake to give back to our community. The Vessel Safety Check Program is comprised of trained and certified volunteers that conduct a thorough safety check of your vessel. Having successfully completed the inspection, you can enjoy you boating season knowing you have all the required and up-to-date safety equipment and documentation to meet both state and federal regulations. Each year our squadron conducts over 150 free inspections for the public. More information on this program is available under the Vessel Safety tab of our website.

In a joint effort with the National Oceanic & Atmospheric Administration (NOAA), we participate in a "Cooperative Charting Program." PSPS also participates in National Safe Boating Week activities and the annual Marine Market along the Washington waterfront. Our Port Captains Program is a group of PSPS members providing advice to transient boaters on "local knowledge" such as hazards to navigation and various services available in our local area. We participate in youth programs offering important safety discussions with youth groups and including them in the National Poster Contest. During the Christmas season members volunteer as bell ringers for the Salvation Army. We also take an active role in the Toys for Tots program.
Many members joined the Squadron for the educational opportunities but remain members even when they are no longer boat owners because of the many friendships and activities we share. Each month, we have a general membership dinner meeting with programs and speakers on various subjects. Last year we learned of the recovery of the Queen Anne's Revenge, the History of the North Carolina Weather Warning Towers, and "Fishing the Western Pamlico". During boating season we enjoy day trips and raft ups in local bays, and cruises to locations such as Ocracoke Island, Morehead City, Belhaven, and the New Bern Mumfest celebration. The cruises are usually planned with a reservation at a local restaurant in the evenings allowing members who did not boat to the destination to participate by driving.
I encourage you to check both our "Calendar" for upcoming activities as well as "News & Info", containing current and past editions of our award winning quarterly publication "Sound of The Pamlico". This publication provides a historical record of our Squadron's many activities and insight into the positive impact it delivers throughout the year to boating enthusiasts and people who simply enjoy "messing 'round with boats".
I hope you enjoy our website and that you find it useful and informative. For more information on how you might join us, check out the membership section and do not hesitate to contact any of us.
Tom Graham, N
Commander, 2016