Although Pamlico Sail & Power Squadron makes a serious commitment to promoting safe boating through education, the natural end result of gathering people who love both water and boating is increased social activities, new friendships and real fun on and off the water.
There are a number of PSPS organized boating activities each year, some of which are listed below.
During boating season cruises north and south of the Pamlico Sound are planned, calling on many popular destinations such as Ocracoke, River Dunes, Oriental, Beaufort, Morehead City, New Bern, Manteo and the Chesapeak Bay. All outings are at full-service marinas with some members joining us by car at various points.
Shorter cruises to Belhaven, Dowery Creek and downtown Washington are examples of one or two over-night destinations.
We enjoy rendezvous with other nearby squadrons or yacht clubs at enjoyable ports.
There are the very popular day trips to places like Bath or Grimesland for cookouts and fun. Or visiting Washington Waterfront for lunch, dinner or visiting our downtown shops.
Throughout the year there are cruise and/or meeting destinations organized by USPS and District 27 to enjoyable ports.
Let's not forget the raft-up's in Blounts Bay as well as other locations on our beautiful Pamlico River or overnights on the hook. Many times these occur just because the weather calls for them.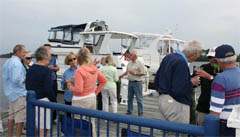 Our Assistant Administrative Officer, Rob Dare, coordinates cruises to our favorite destinations and 2017 is full of trips we hope will appeal to each and every member.

To get the most enjoyment out of your PSPS experiences, join the adventures!
Watch the PSPS Calendar for these events and keep an eye on the Sound of the Pamlico Newsletter to see the results. You never know what destination, activity or photo might show up.
Some folks arrive at these activities by boat and by car, but regardless.... everyone has a great time! There is no faster way for a new member to get to know everyone than by participating in the easy planning of these activities. Join us or volunteer to help out in the planning of an event.
Be sure to visit the various web sites shown on the boating "Links of Interest" page provided under News & Info. The valuable websites listed range from local points of interest to boating supplies and services. There are many "Smart Phone Apps" available now that are both entertaining and very useful for boaters. Be sure to review the list of Apps shown in the USPS link also shown in the right column of this page.
If you are interested in participating or have a suggestion for an event, a new port to visit, or simply another way to have fun, contact Rob Dare, our Assistant Administrative Officer for Boating Activities, at 252-402-7704.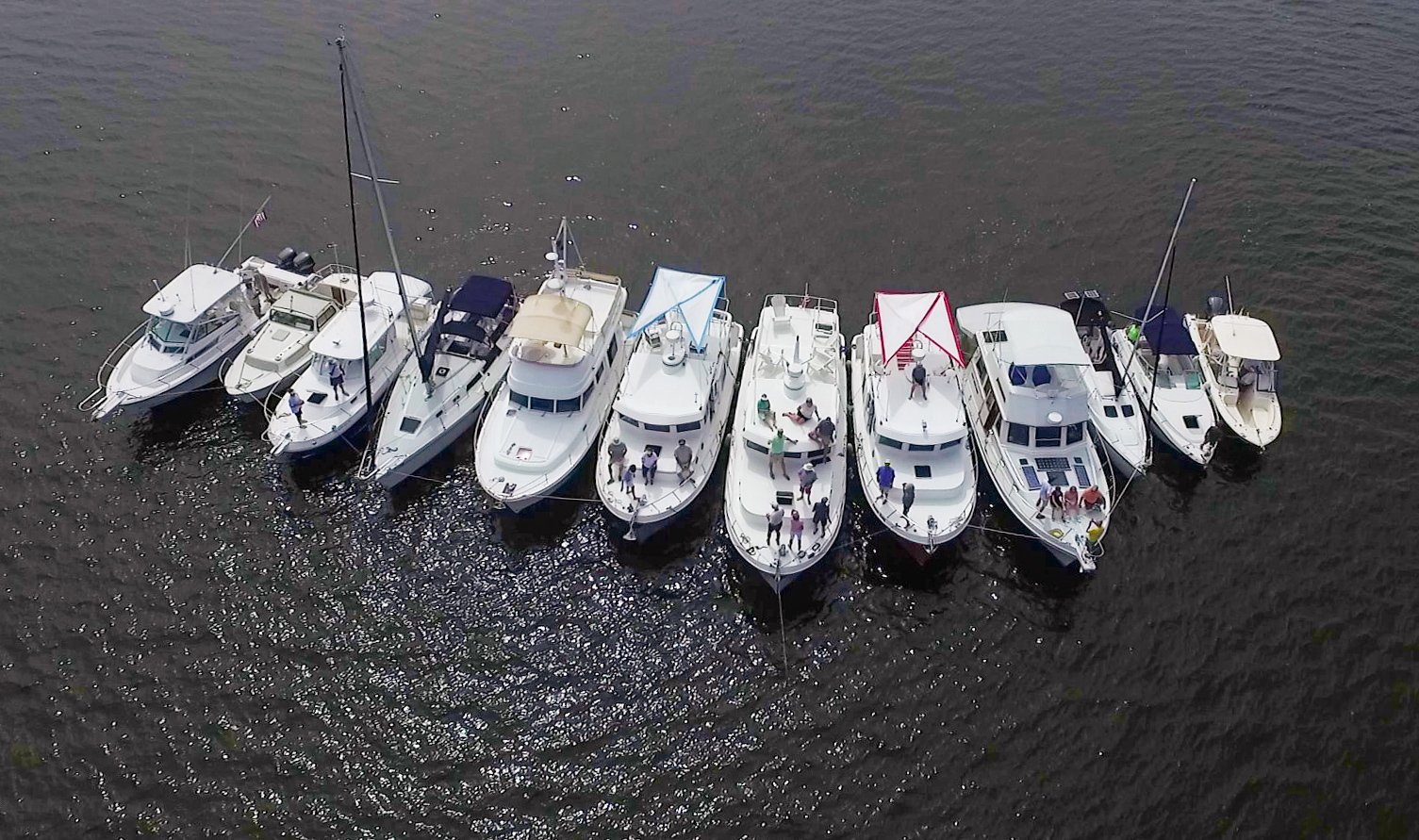 Members gathering for a Brunch Raft Up in Chocowinity Bay.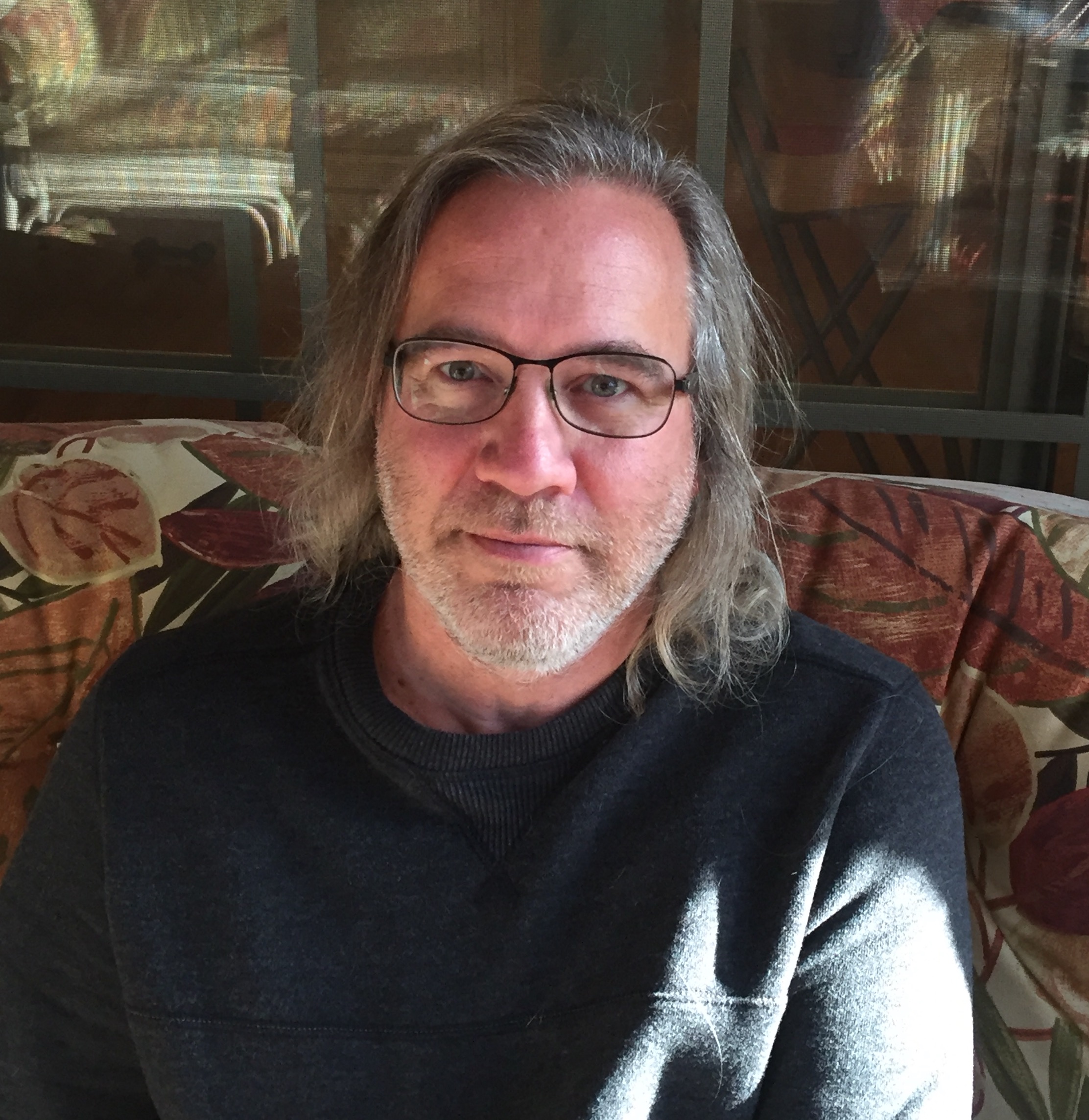 Pictured is Rob Dare, our Assistant Administrative Officer for Boating Activities.